WSHPHS New Member Spotlight: Joan & George Hornig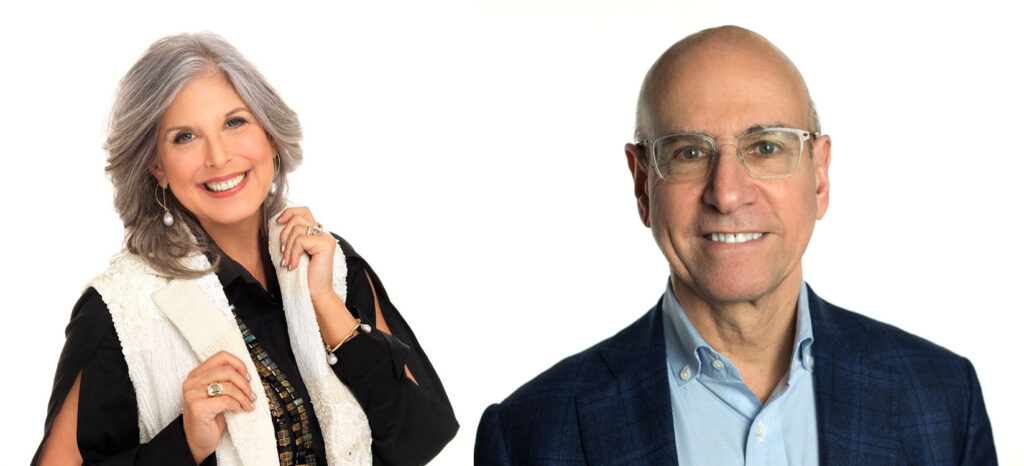 Joan Hornig began her career as a professional fundraiser for Harvard University and Columbia Business School before spending 19 years on Wall Street. Since 2003, Joan combines her love of jewelry and design, business skills and experience with non-profit organizations as Founder and CEO of her philanthropically-driven companies, Joan Hornig Jewelry-Philanthropy is Beautiful® and Pave the Way®.
Both Joan's designs and social enterprise business model have been honored by non-profits, educational institutions and the media. She allows customers to designate any charity of their choice to receive 100% of her profit on each piece sold. Joan's designs have been shown by The National Jewelry Institute in New York and Paris. In 2012, the New York Stock Exchange invited Joan to ring the closing bell. In 2014, Joan was honored by the Fashion Institute of Technology and received the NECO Ellis Island Medal of Honor. She was also honored, in 2015, by United Cerebral Palsy of New York City. In 2016, Joan received awards from the Museum of Arts and Design and the Women's Entrepreneurship Day Pioneer Award at the United Nations.
Joan serves on the Boards of the Fashion Institute of Technology, the Museum of Arts and Design, and in 2018 joined as a council member for the New York State Council on the Arts. Joan holds a B.A. Magna Cum Laude in Fine Arts from Harvard College and an MBA from Columbia Business School.
George Hornig is an accomplished senior operating executive, Director, advisor and venture investor whose career has focused on financial services (asset management including alternative investments, ETF and mutual funds, investment banking, insurance and fin-tech) but also spanned industries as diverse as health care, manufacturing, consumer products, outsourcing of business services, social media, cybersecurity, augmented reality, and e-waste management. In addition to his role in leading established businesses, George is an experienced public and private company Board Chairman, Director and Audit Committee Chairman, and a significant investor and adviser to entrepreneur founders of many early stage firms.
George is currently Chairman of Xometry (XMTR) a rapidly growing technology platform for on demand manufacturing of industrial parts where he was an angel investor in 2013, and helped take the company public in June 2021 (currently valued at over $3B). He also is Chairman of The Seed Lab, a small early-stage venture fund.
George received his AB in Economics from Harvard College, his MBA from Harvard Business School and his JD from Harvard Law School.