Welcome to our Historical Presentations. We invite you to see streaming videos of these fantastic events from historians and authors. Our past presentations will now be available for streaming purchase if you were not able to attend or would prefer to view later.
Inside Hancock Park Video Presentation

Larchmont Chronicle pioneer and historical society co-founder, Jane Gilman has written a book about what she knows best, Hancock Park. She puts Hancock Park into the palm of your hand with ease and grace. This is a sweet book that would be a great gift for anyone. Each book will be purchased from Chevalier's Bookstore will autographed by Jane, herself. Click here to purchase the book as well to follow along at home.
Join Jane Gilman as she takes us on a stroll through the Los Angeles' gem, Hancock Park.
Original Presentation December 16, 2020 @ 7:00 pm
COMMING SOON!
An Architectural Guidebook to Los Angeles Video Presentation.
Originally authored over fifty years ago by renowned architectural historians Robert Winter—described by Los Angeles Magazine as both the "spiritual godfather" and "father" of L.A. architecture—and the late, great David Gebhard, this seminal vade mecum of Los Angeles architecture explores every rich potency of the often relentless, but sometimes—as captured here—relenting L.A. city scape. $45 for an autographed copy of the book which will be delivered by Angel City Press directly to you so you can follow along at home. Click here to purchase.
Join Robert Inman as he takes us on a virtual tour of Los Angeles.
Original Presentation January 13, 2021 at 7:00pm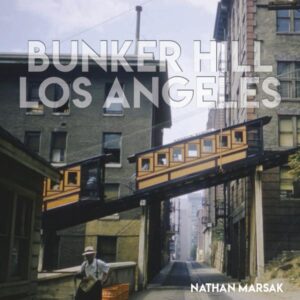 In Bunker Hill Los Angeles: Essence of Sunshine and Noir, historian Nathan Marsak tells the story of the Hill, from the district's inception in the mid-19th century to its present day. Once home to wealthy Angelenos living in LA's "first suburb," then the epicenter of the city's shifting demographics and the shadow and vice of an urban underbelly, Bunker Hill survived its attempted erasure and burgeoned as a hub of arts, politics, business, and tourism.
$40 signed book Bunker Hill Los Angeles: Essence of Sunshine and Noir by Nathan Marsak. Click here to Purchase the book and follow along at home
Join Nathan Marsak as he guides us through L.A.'s first suburb filled with shadows and sunshine.
Original Presentation February 17th at 7:00pm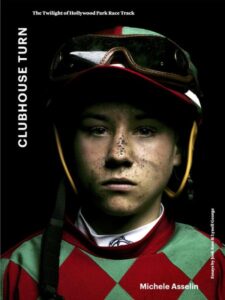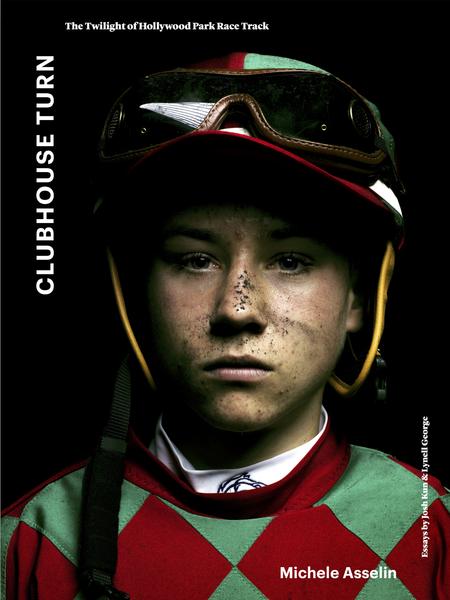 On December 22, 2013, the world-famous Hollywood Park Race Track closed its doors forever. In 2014, demolition began on the landmark race track, effectively erasing seventy-five years of history, while at the same time making space for an entire new neighborhood to suddenly arise in the middle of the metropolis. Photographer Michele Asselin spent every day at Hollywood Park in the last two weeks before it closed, photographing the buildings, the employees, and the patrons of the track. Clubhouse Turn: The Twilight of Hollywood Park Race Track is the product of her efforts, and the story of two cultures colliding in the middle of a rapidly evolving city.
Join Michelle Asselin as she takes us through this historic race track and Los Angeles Landmark.
Original Presentation: March 17, 2021
$50 Autographed hardcover book from Angel City Press
*$10 Presentation only  – Members (Pay Below with small Paypal fee)
*$15 Presentation only  – Non Members (Pay Below with small Paypal fee