Newest Members- Babies Finn & Levi!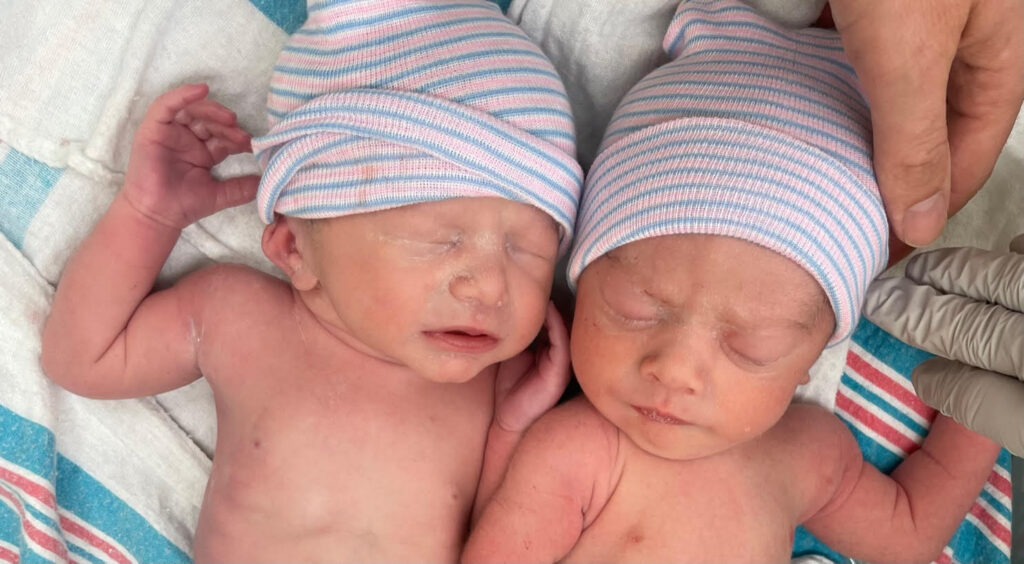 Please welcome twin boys, Finn and Levi to the world! Everyone is happy and healthy. The new mom and dad are recently new Historical Society members Nick Risher and Daisy Hamilton Risher of South Lorraine Blvd.
Finn is on right and Levi is on the left in the first pic right after birth.
Congratulations to mom and dad!!