WSHPHS New Member Spotlight: Jackie and Jordon Kruse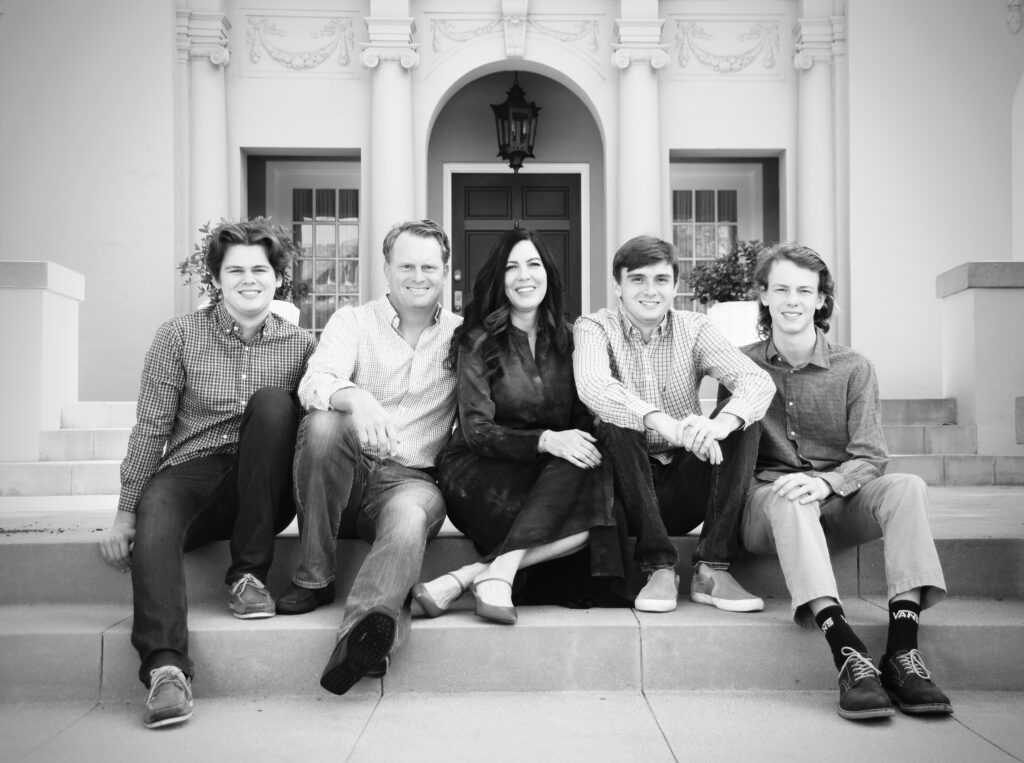 Jackie Kruse:
Jordon and I moved to Hancock Park/Windsor Square in 2001 from the Wrigleyville neighborhood in Chicago when he left practicing law and accepted a position at Oaktree Capital Management. We fell in love with the neighborhood as it felt familiar to our Midwestern roots (mature trees, 1920's homes, city feel). We first rented on Mansfield for a year then bought a home on Lorraine Blvd. in Windsor Village. From there we moved to 100 S. Beachwood for 14 years and then moved to 434 S. Windsor last June.
Jordon is currently a Managing Director and Co-Portfolio Manager of the Special Situations Group. He is a graduate of the University of Virginia and the Northwestern University School of Law. He is currently on the board for the LA Regional Food Bank and was a past board member for Covenant House and the Children's Bureau Board of Trustees. He proudly created and developed the St. Brendan Basketball Association (SBBA) in 2010 with co-founder Chuck Carrington. The SBBA is a boys' recreation league that is open to HP/WS and surrounding communities and focuses on fundamentals and team play utilizing the gym at St. Brendan School. It was a family affair that took over our weekends every winter from January through late March with the culmination end-of-season party on the lawn at St. Brendan School. We phased out as our sons outgrew the league.
I recently returned to working as an RN and have taken a position at Dodger Stadium providing COVID vaccines with Carbon Health. I attended college at The University of Toledo. I am also a certified grief counselor and volunteer at Our House Grief Support Services as a support group facilitator. Currently, I am on the Loyola Mothers' Guild Board and a member of The Ebell of Los Angeles and St. Brendan Church. I was previously a member of the Assistance League of Southern California and the Blue Ribbon.
Our oldest son, Colin, is a junior at Northwestern University and is studying Political Science and English. Jackson is a senior at Loyola High School. Addison, our youngest son is a sophomore at Dunn School in Los Olivos.
We love our new home on Windsor and enjoy walks with our two dogs, Magy Mae, an aging Vizsla, and Greta, our German Shorthaired rescue mix.