WSHPHS New Member Spotlight: Clare Schneider & Drew Barringer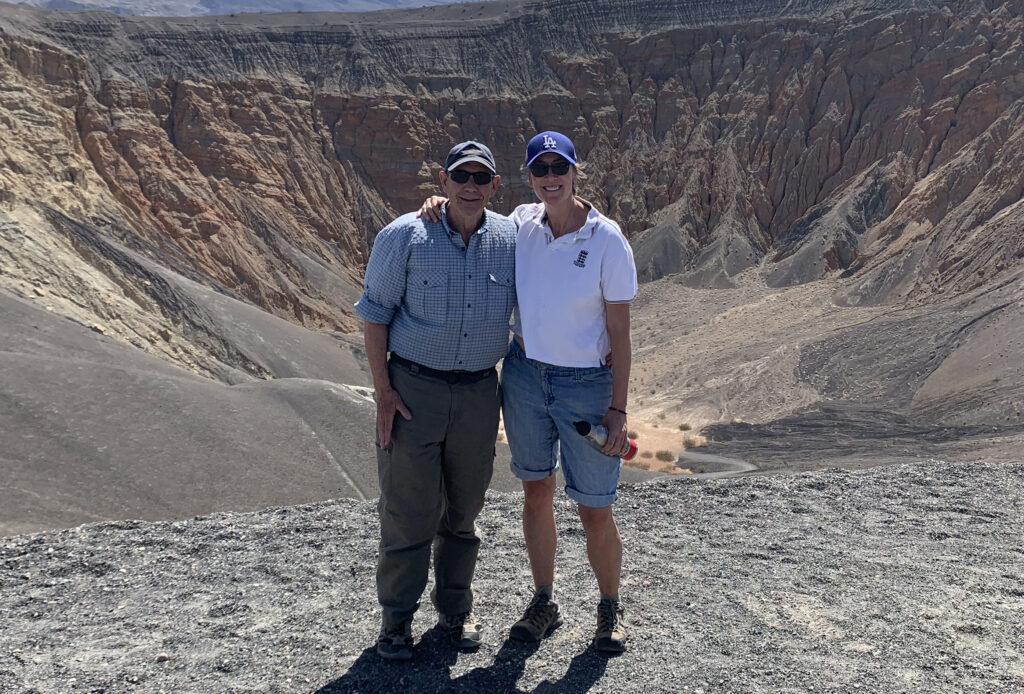 Clare: I grew up on Lorraine Blvd in Windsor Square, and my mom Judy Schneider has lived in the same house since 1968 (She's a member of the Historical Society too). My grandparents Clare and Henry Dockweiler lived at 366 So June St for many years, so I've got multi-generational neighborhood roots. My husband Drew and I have lived in Flagstaff, Arizona for the last 20 years, with a 6-year gap when my job took us to London to live. Flagstaff is pretty different from Los Angeles, but it's a short 7 1/2 hour drive from here to there.
I work as a director in a fast-growing software company, and Drew's the CEO of the Barringer Crater Company, which owns Meteor Crater – the best-preserved and first-proven impact crater on Earth.