413 No. McCadden Place, Hancock Park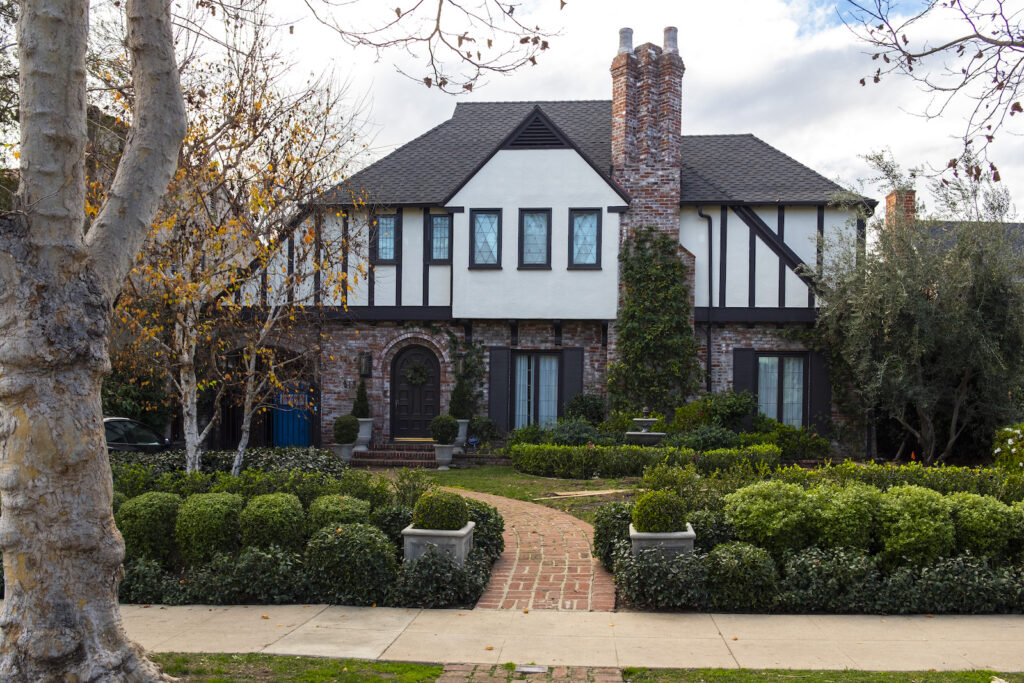 This home at 413 No. McCadden Place was built in 1926 for Frank G. Sprake at an estimated cost of $10,500 by notable contractor Sanson Milligan Cooper (1858-1935), and was designed by Phil Brinckerhoff, who was working under the supervision of S. M. Cooper at the time. While Brinckerhoff was known for designing homes in Los Angeles, Cooper had a more than notable building career.

S. M. Cooper was born in Pennsylvania, educated at Bethany College in West Virginia, ordained a minister in 1886 and was a pastor in Syracuse in 1886-87. He resigned to become financial secretary for Bethany College and traveled three years for the college quadrupling the number of students paying off college debt and laying the foundation for a permanent endowment.

He entered the real estate and building business in Cincinnati in 1890. He came to Los Angeles in 1912 as a capitalist where he's credited with building hundreds of homes in Windsor Square, Hancock Park, Wilshire District, Beverly Hills, and San Marino. He chose to build his own home in Windsor Square at 435 So. Lorraine Blvd. in 1920 he was a member of the Wilshire Country Club and Hollywood Country Club.

Little is known about the home's first owner, Mr. Frank G. Sprake, other than he lived in the 800 block of So. Orange Drive at the time he built this one. The second owner, Earle Patterson (1927-41), had a very successful law firm, Patterson Bailey and Montgomery, with offices at 756 So. Broadway, Room 1400.

Educated in the east, Patterson received his classical and legal education at Temple University and the University of Southern California. He graduated from USC with a bachelor of law degree in 1915. He served in the US Army during World War One and returned to Los Angeles in 1919 to resume the practice of law. He was a director of the United States National Bank of Los Angeles and several other large corporations. He married Madeline Maney of Tennessee in 1921 and they had three children. He was active in the BPO Elks in Glendale where the family resided prior to moving to Hancock Park. He belonged to the California Club and the Wilshire Country Club.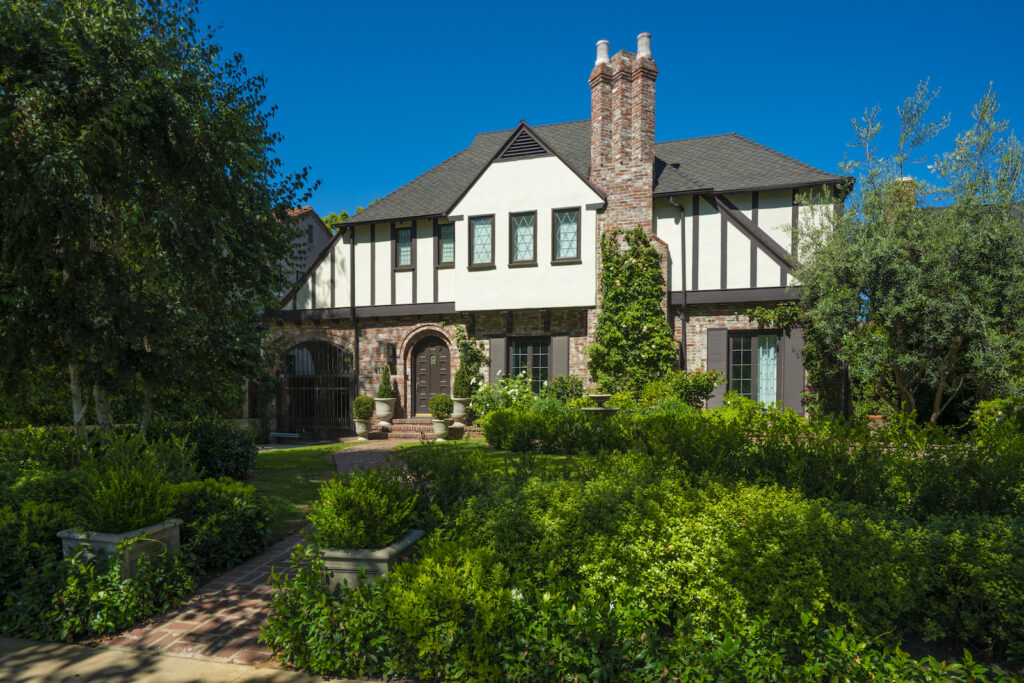 The next owner was Dolph B. Hill (1941-45), followed by Dorothy and Alfred Scully (1945-48). Nothing is known about these owners including the next owners Cathryne and Ernest Torrence (1948-64). However, their son Bruce Torrence is an author/historian who wrote the book "Hollywood, the First 100 Years." He attended Black Foxe Military Academy and USC. When Torrence began his book, he had 30 historic photographs of Hollywood; by 1980 his collection numbered more than 10,000. He lectures on Hollywood and is the author of numerous papers and articles on the history Los Angeles including Hancock Park.

From 1964-71 the home was owned by Kathleen Ivada Royston and Robert M. Parker Jr. As fourth and fifth generation South Africans, Ivada and her parents immigrated to Southern California with plans to return to South Africa after her father had completed his medical course. That never happened as they became deeply entrenched in Los Angeles. Her father was an active leader in the founding of the California Medical Society's general practice section. Ivada and Bob Parker had their hands full with three young children, but Ivada found time to help direct a Valley area of the Mental Health Association. As a bride she joined The Ebell of Los Angeles and was twice its president. Bob was a native son of a native son. He was at the helm of Parker and Son established in 1898 by his grandfather. The firm did only legal printing until the 1940s then went into commercial printing. In 1971 the Parkers sold the home and moved to 116 So. McCadden Place.

built in 1926
designed by Phil Brinckerhoff
contractor Sanson Milligan Cooper