Ghosts of Greystone Manor Tour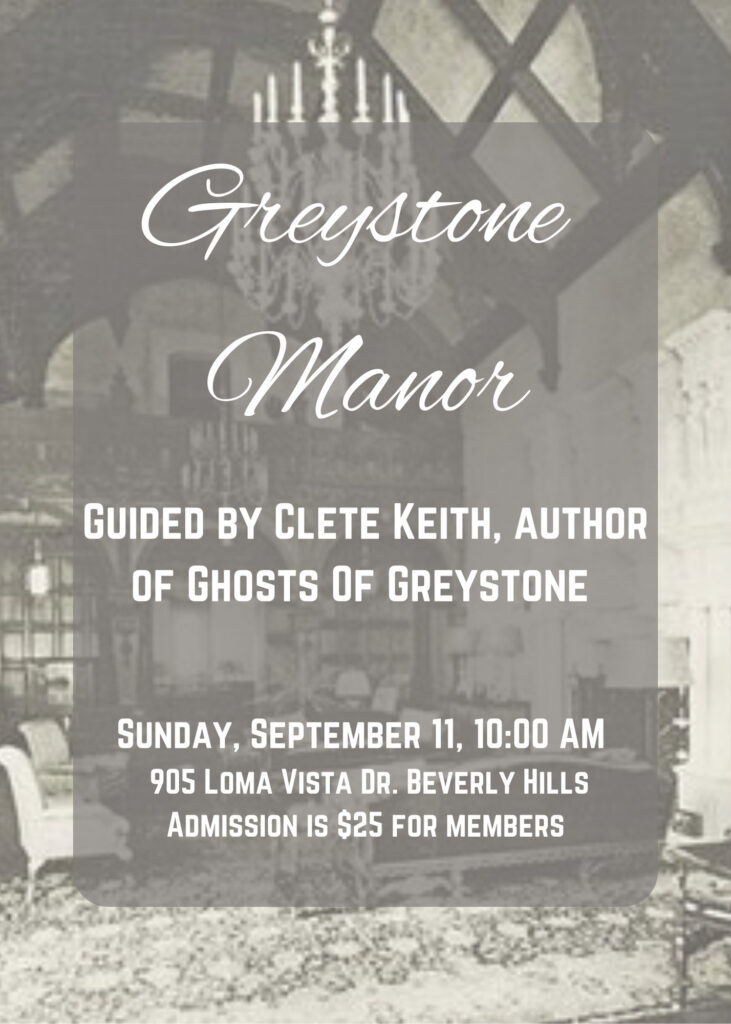 SOLD OUT. On Sunday, September 11 at 10:00 the gates of Greystone Manor open. Soon afterward at 10:30 Ghosts Of Greystone author, Clete Keith will take 20 Historical Society members on a special guided "ghost tour" of the Mansion. Clete Keith worked at Greystone for 20 years and his book is based on his experiences as well as his interviews with others. This is not an architectural tour of Greystone. Those who come at 10:00 will experience the beautiful gardens leading up to the house and will then meet in the courtyard of the mansion.
$25 Members Only
SOLD OUT
Sunday, September 11th
10am
905 Loma Vista Drive. Beverly Hills
Parking is in the upper parking lot.
Please wear comfortable shoes for there are a lot of steps and no elevators involved with this tour.
No food or drinks are allowed inside the Manor.