An Architectural Guidebook to Los Angeles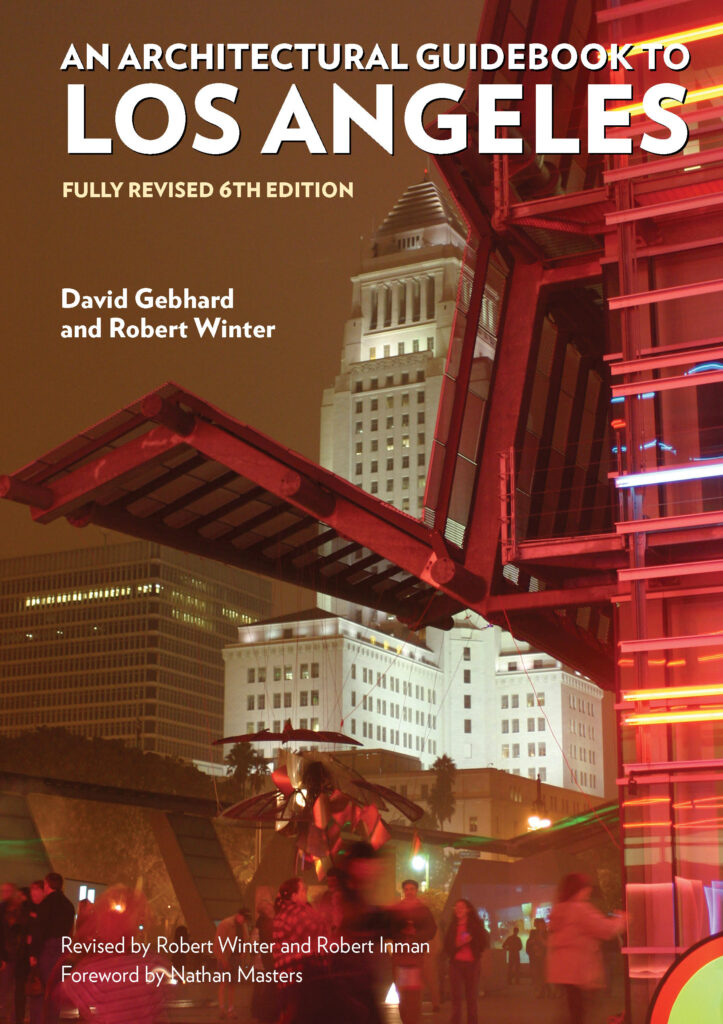 When:
January 13, 2021 @ 7:00 pm – 8:00 pm
2021-01-13T19:00:00-08:00
2021-01-13T20:00:00-08:00
The map may not be the territory, and the word may not be the thing, but An Architectural Guidebook to Los Angeles is as close as it gets.
Originally authored over fifty years ago by renowned architectural historians Robert Winter—described by Los Angeles Magazine as both the "spiritual godfather" and "father" of L.A. architecture—and the late, great David Gebhard, this seminal vade mecum of Los Angeles architecture explores every rich potency of the often relentless, but sometimes—as captured here—relenting L.A. city scape.
Windsor Square Hancock Park
Historical Society
In association with
Angel City Press
Presents
An Architectural Guidebook to Los Angeles
by David Gebhard and Robert Winter
revised and updated by Robert Inman and Robert Winter Foreword by Nathan Masters
with speaker
Robert Inman
Please join us on
Wednesday, January 13th at 7:00pm
For our speaker series with the Robert Inman as he takes us on a virtual tour of our city.
More than an effort of exploration, the guide is an outfit of discovery. The much-anticipated revision, long since a classic standard of the Los Angeles architecture, has been updated rigorously with more than 200 new entries cataloging every crease, region, and style of Los Angeles County's metropolitan sheath, from the missions of Spanish California to present day.
An Architectural Guidebook to Los Angeles has always been a live-wire read, equal parts thorough and informational, written with a rich, droll tone of vim and vigor tempered by relentlessly honest opinions. Dilettantes and experts, practitioners and students, aficionados and osmotic natives alike: all are blood type-compatible with this tongue-in-cheek critical reference for architecture enthusiasts. Enjoy your transfusion.