WSHPHS New Member Spotlight: Aldo Panera and Gia Marakas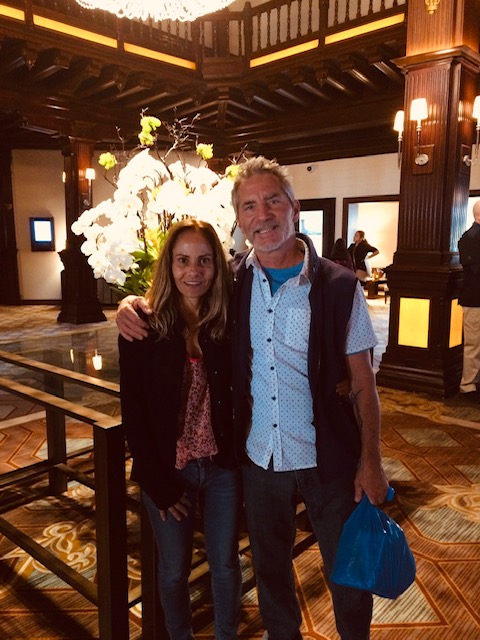 Hi everyone,
We are Aldo Panera and Gia Marakas who have recently purchased and are remodeling a 1924 Spanish adobe-style home in the Brookside neighborhood. Although not considered a historic home, we have kept quite a bit of the original construction and enjoy its charm, as do Cleopatra, our Pomeranian, and Lump-Lump, our English Short-Hair. 
Aldo says: I am a recent transplant from the southern New Jersey area, where I still own and operate a successful general contracting business, specializing in single and multi-family residential homes. After my honorable discharge from the US Navy in 1986, I acquired a degree in project management from Rutger's State University in New Jersey. Although never being a member of any historical or preservation societies, I'm interested in learning about the architecture of Los Angeles homes, and particularly those in our area.
Gia Marakas: I'm a native Los Angelina, born and raised in Sherman Oaks. I attended Oakwood High School, then went on to receive my BFA at Loyola Marymount University.  Being a dedicated professional in numerous forms of dance, from the age of 4 through 27, my path naturally led to becoming a certified Classical Pilates instructor.
In 2010, during my fulfilling career in Pilates, I received my Masters Pilates Instructor certificate, and have transformed our garage into a studio where I will train a few clients in the Pilates method.
I, too, look forward to learning about the unique architectural homes in our area.