WSHPHS New Member Spotlight: Grace Kaminski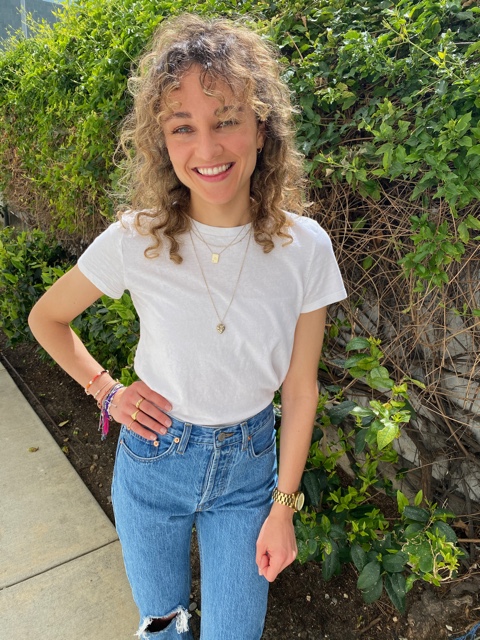 New member Grace Kaminski is from Sewickley, Pennsylvania, a small storybook-like town outside of Pittsburgh. Growing up in a 1904 red brick Georgian Colonial, and being surrounded by a wealth of old homes and history, Grace developed a fascination for old homes, ghost stories, architecture, and history. She studied Communication at Denison University in Ohio, before moving to Los Angeles in 2011.
Although loving her new adventure in LA, the big city and Southern California living was much different from what she was used to back home. After moving to the Miracle Mile area about five years ago, Grace discovered the Windsor Square-Hancock Park neighborhood and couldn't believe this little pocket of historic homes and tree lined streets that reminded her of the town she grew up in.
While on a trip back home to Pittsburgh this past summer, Grace and her mom were talking about the homes in the area when Grace's mom said, "Why don't you join a historical society back in LA?". Grace joined the Windsor Square-Hancock Park Historical Society the next day and honestly couldn't believe it took her so long!!! As an LA transplant, she is very much enjoying the WSHPHS Zoom presentations and learning more about the history of the city.
When Grace isn't researching old homes or taking walks through Hancock Park, she is the Salon Operations Manager at Nine Zero One in West Hollywood. In addition to historic homes, she loves Christmas, coconut caramel lattes, funky socks, and true crime podcasts.