355 South Windsor Boulevard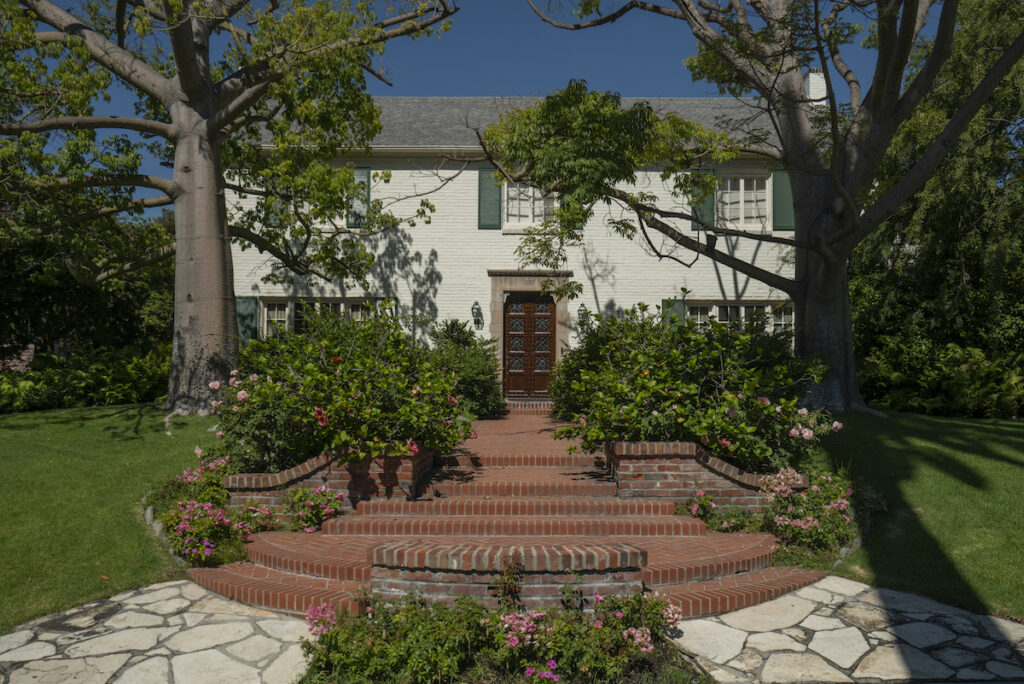 355 South Windsor
Built: 1923
Architect:  Allison and Allison
The architectural firm of Allison and Allison was so prestigious and so prolific that it is difficult to choose which accomplishments of theirs to mention. The Los Angeles Public Library has over 250 publication references for this distinguished design team.
James Edward Allison (1870-1958) and David C. Allison (1881-1962) began their design careers together in 1910 and continued into the 1930s. The firm's extensive work at the University of California at Los Angeles caught the attention of Edward Dean Lyman who hired the firm to build his home at 355 South Windsor Boulevard. Mr. Lyman was a member of the University of California citizens site selection committee and choose Westwood as the home of the new university. Allison and Allison designed the original five UCLA buildings which includes the Administration Building, Kerchkhoff Hall, Physics-Biology Building, Royce Hall and the Women's Gymnasium.
In addition, they designed the University Club, the Friday Morning Club, Wilshire Boulevard Temple, Wilshire United Methodists Church, Thirteenth Church of Christ Scientist, over 150 grammar and high school buildings, "The Dome" offices of the Janss Investment Company and the Women's Athletic Club to mention a very few.
            The home is a two-story traditional all-brick home set on a slight rise.  Graceful terraced steps lead to a magnificent paneled glass and wrought iron front door.  Shuttered windows add elegance to the first and second stories.  Formal landscaping in the front and a formal English garden behind the house complete the home.  A feature designed into the home at 355 South Windsor was an earthquake resistant foundation, an innovation way ahead of its time.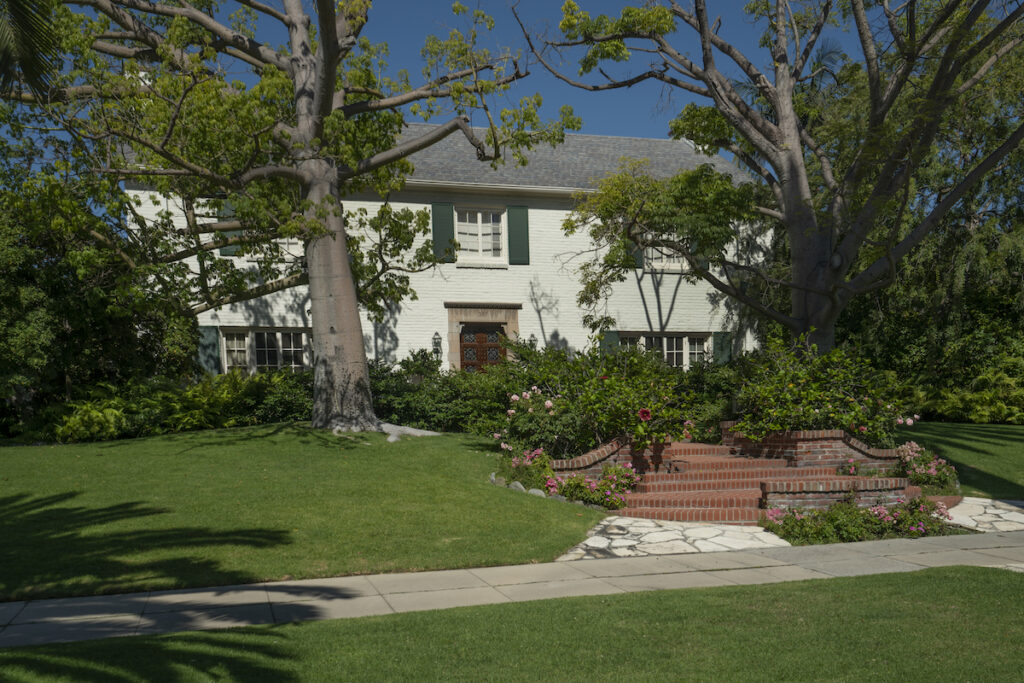 It is interesting to note that this residence belonged to just two families, the Lymans and the present owners. Edward Dean Lyman was a respected attorney in the Los Angeles area. He was born in Virginia City, Nevada, graduated from Stanford University and the University of Southern California with an Bachelor of Laws degree. He was admitted to the State Bar of California in 1910 and to the United States Supreme court in 1922. He was on the board of many philanthropic, educational and cultural associations including Friends of Huntington Library, Knights Templar, Claremont College, American Red Cross, and Southwest Museum, among many others.