317 So. Windsor Boulevard, Windsor Square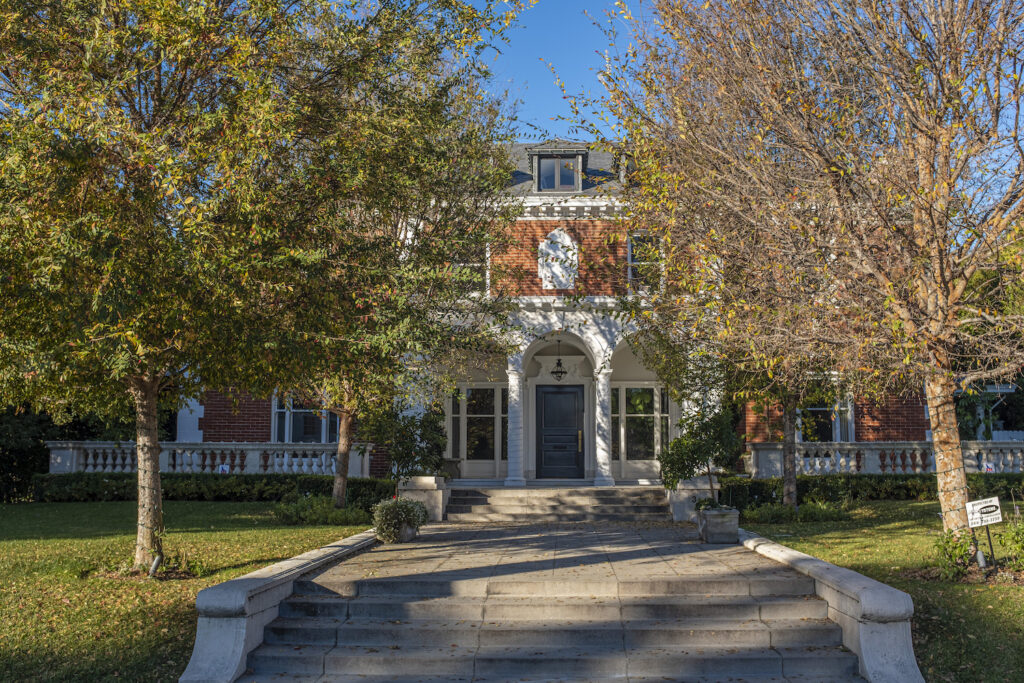 This unique home, built in 1914, was one of a select group of buildings designed by the architect B. Cooper Corbett. Although not much is known about the architect, we do know he was a graduate of the Ecole des Beaux-Arts in Paris. He designed homes in San Francisco for John Hepburn and Charles Gordon. In Los Angeles, he designed homes for H.D. Hamilton (Laughlin Park) and for Mr. C. Wesley Roberts. He also designed the Denker House as well as two designated cultural monuments on West Adams Boulevard in Los Angeles. In 1912 he wrote an article for "Southwest Contractor & Manufacturer" entitled Italy's Art Should be Reproduced in the Southland, illustrating his passion for European design.
The Windsor residence was in keeping with the architect's oeuvre. Built just prior to World War I, this home reflects the transitional style of architecture that includes historically correct neo-classical details, along with an original slate roof, Palladian doorway and Italianate trim. A "widow's walk" which can be seen in early photos was destroyed by the last earthquake.
The first owner is listed as Mr. Thomas O'Neill then Mr. & Mrs. Huntsburger purchased the house in 1922. After several business partnerships, Mr. Huntsburger formed the Huntsburger-Bradbeer Company, which was an active firm of real estate operators in Los Angeles for some five years. Mr. Huntsburger passed away in 1925 and we assume that because of the stock market crash of 1929, the property reverted back to the O'Neill family.
In 1922, Thomas O'Neill was president of the California Vegetable Union and president of the O'Neill Fruit Co., maintaining an active career in the produce industry of Los Angeles. The O'Neill family also owned the adjacent lot to the south of 317 So. Windsor and upon Mr. O'Neill's death, his wife and daughter continued managing his real estate holdings until the 1940s. Mrs. O'Neill lived in the home until her death at the age of 103.
Built 1914
Architect B. Cooper Corbett