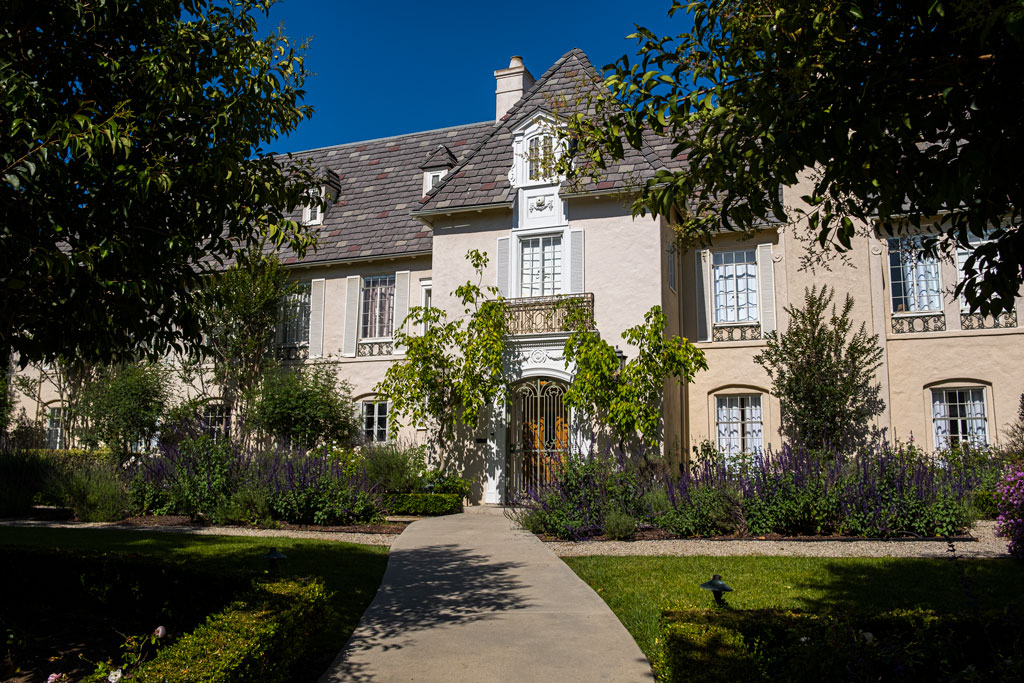 From "The Historical Observer" Fall 1987

A landmark home in Hancock Park, this French Chateau style residence is the design of a prominent architectural firm in the early 1900s — Chisholm, Fortine and Miekle.

Built for the Thomas Ridgway family in 1932, the magnificent home stayed in the Ridgway family until purchased in 1986 by the Macklin Bulters.

The two-story entry features a winding staircase of oak with wrought iron bannister and furnishing from France.

Wood paneling is used extensively throughout.  Several of the light fixtures are original to the house.  In addition to antiques, the home features items that have been in the Butler family for several generations.
A swimming pool was added to the backyard this year, and there is also a tennis court and gazebo with kitchen.

Transcribe and edited by Bret Parsons, February 2022.