435 So. Rimpau Boulevard, Hancock Park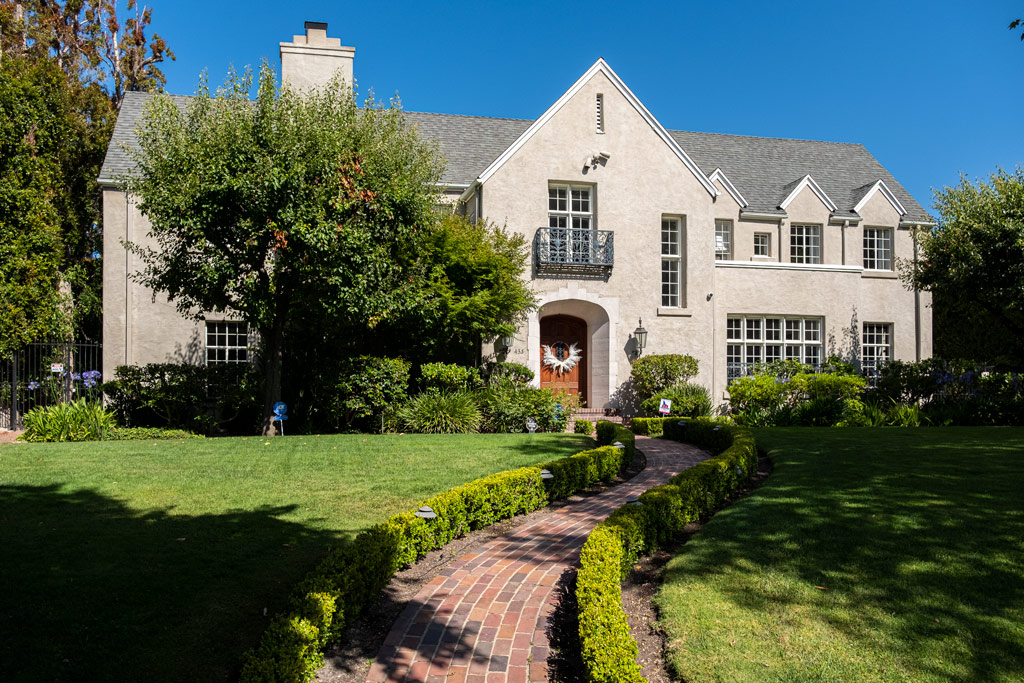 This English style home was designed by architect John C. Austin and built by Joseph Elmer Carr for his investor son, Brenton Stanley Carr, who was married to Margaret Cuzner Carr.  Margaret's father was a partner in Kerckhoff-Cuzner Lumber, which supplied materials for this residence.
The home has leaded glass windows and steel sashes brought from England, and 14"- thick double studded walls. The exterior, a mixture of paint and gunite, never requires painting.
The six-bedroom house abounds with English antiques and custom-designed carpets.
The Tudor arched doors seen in the entry way and leading into the dining room were found by the current owner in the garage. They now are rehung as originally intended, adding a remarkable touch of beauty.
The staircase features a gently curving handrail of twisted spindles.
The present owners have remodeled the kitchen, incorporating custom handmade tiles and a beamed ceiling with a hand-painted floral motif.
The gardens are as they were originally designed and are shaded by numerous rare species of trees.
Originally appeared in the Historic Observer, Spring 1993
Supervisor Colonel Harvey G. Wolfe
Interior Research: Bill McWhorter & Tim Mundy
Historical Research: Sid Adair & Joe Ryan
Transcribed by Beate Kessler, March 2021
Edited by Bret Parsons, January 2022