450 So. June Street, Hancock Park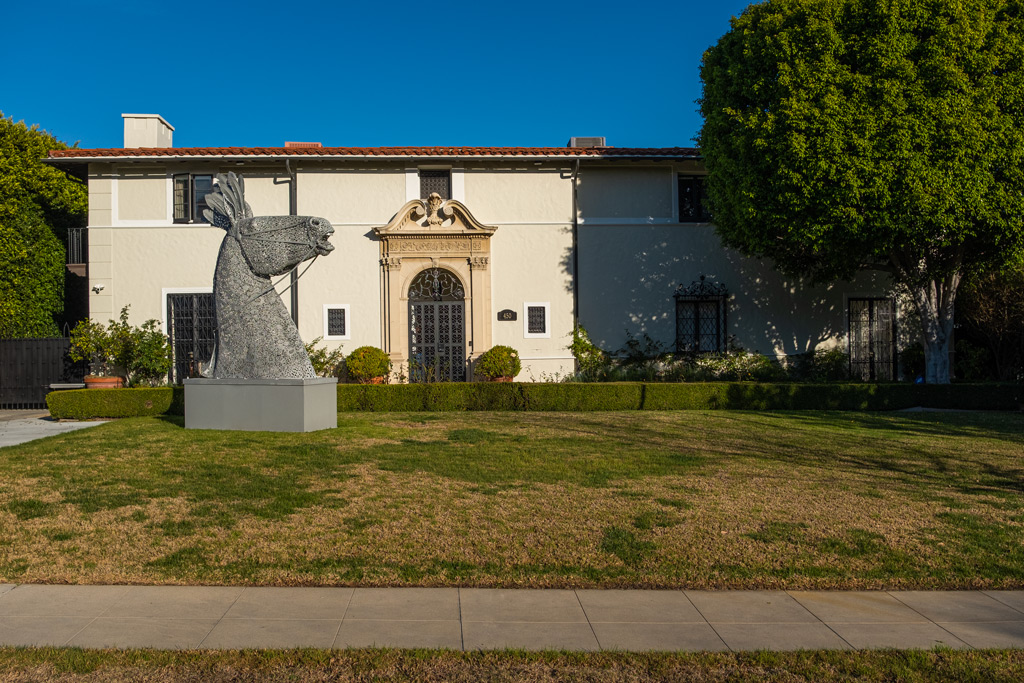 This residence was built in 1928 for Erle Leaf, a well-known contractor. Only one other couple,
Madalyn and James Vai, owned the home (from 1952 to 1957) before they sold it to Her Majesty's
Government.
Wallace Neff, a leading architect from Pasadena, designed the home translating the best of
Mediterranean style to comfortable livability and serene use of space. Mr. Neff designed many
of the most elegant homes between Pasadena and Westwood. Among his clients were film people: Cary Grant, Darryl Zanuck, Groucho and Harpo Marx, Douglas Fairbanks, King Vidor, as well as leading businessmen such as Ralph Chandler and Edward Doheny.
Paneling, moldings and other details are exceptional as Neff was noted for particular attention to
such craftsmanship. Moreover, most of his homes were built at a time when artistry and superior
workmanship could still triumph over cost. As with most artists Neff had favorite trademarks he
repeated from time to time because of their soundness of design. The curving staircase with
wrought iron balustrade resembles the design for one used in Picfair, the home he designed for
Mary Pickford and Buddy Rogers. The conical chimney is similar to the one in the home of H. P.
Buttress in San Marino and pictured in the architect's book, "The Architecture of California." The
exterior stair recalls a similar one in the Beverly Hills home of the well-known screenwriter,
Frances Marion. The entrance rotunda adds to the interesting layout of the house, concentrating
all spaces and giving them privacy.
Authentic English pieces of furniture include fine examples of Charles II, Queen Anne and
Sheraton design. The fine quality wool carpeting is from England, made by Brinton. The entire
effect is one of quiet restrained elegance, a perfect background for diplomatic entertaining.
Transcribed by Grace Kaminski, April 2021
Edited by Bret Parsons, January 2022