654 So. Rimpau Boulevard, Hancock Park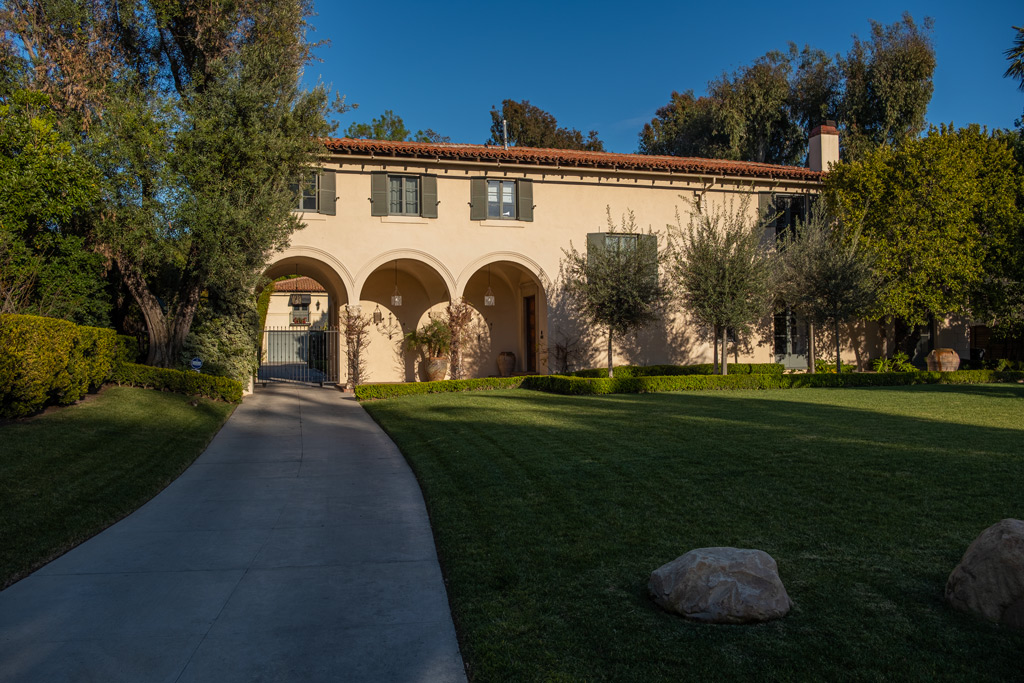 From "The Historical Observer"
Fall 1982
The Mediterranean-style residence of Mr. Hal Halverstadt and Mr. David Williams was built in 1927 by Mrs. Lillie N. McCusker who lived there until her death. The dramatic house, designed by John DeLario, an unheralded Los Angeles architect of the 1920s, was then passed to McCusker's relatives, Maud N. Wilson and Catherine W. Winnek.
The Halverstadt-Williams home is one of several similar style homes designed by DeLario, whose works include the Philips home at 644 So. Muirfield Road; featured in the first home tour in 1977.
As the fourth owners, Halverstadt-Williams acquired the home from Ronald Quon in 1978 and have done extensive remodeling to preserve its original design. When built, the home was valued at $30K, a high price for its time.
Halverstadt-Williams have chosen items which blend with the evolving decor and enhance its warm feeling. The arcade entry is marked by 18th century Spanish doors. A Mexican crucifix adorns the entrance. Throughout, English antiques mingle with wicker, rattan, raffia and bamboo, a reflection of furnishings collected on worldwide travels and selections from The Gazebo, their Melrose Avenue store. An Italian chandelier in the dining room is original to the house.
Transcribed and edited by Bret Parsons, February 2022.