227 So. Muirfield Road, Hancock Park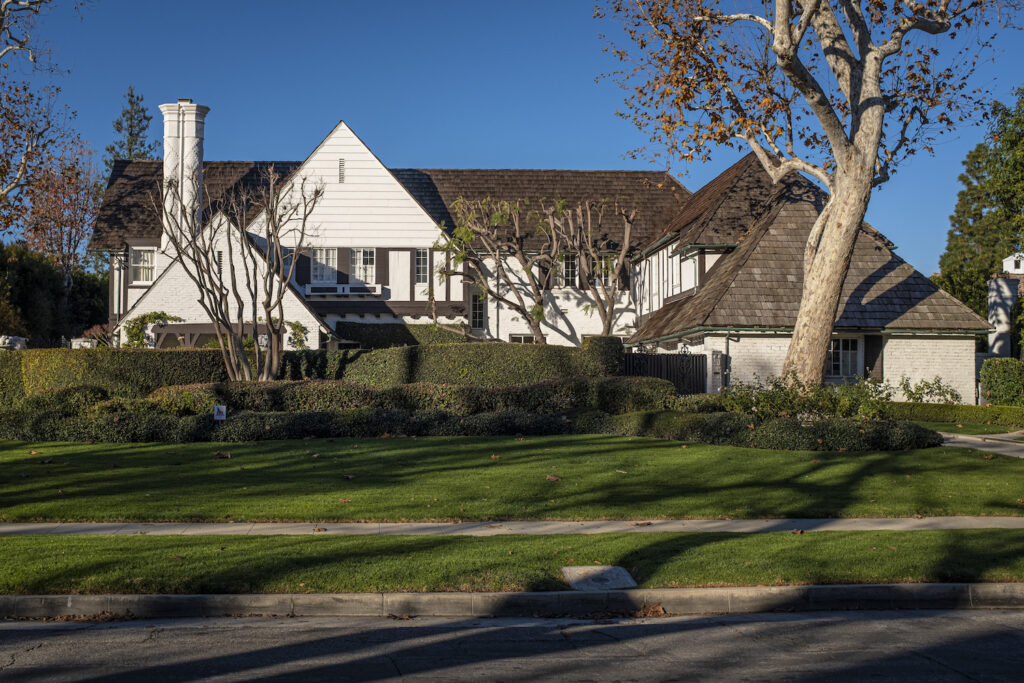 The parcel was purchased in 1926 by Marion R. Gray, the first president of the Wilshire Country Club and one of its founding principals. In 1933, the parcel was purchased by Mr. J. A. and Ella Brown, who employed Alfred I. Coffey to design this fine home. Coffey was the City Architect of San Francisco for several years and erected many notable public buildings and private homes throughout the Bay Area.
In 1937, the home was purchased by Edward C. Moore, MD. Dr. Moore had trained as a physician and surgeon in Los Angeles and was an assistant to celebrated surgeons (The Mayo brothers, Will and Charlie) in Rochester, Minnesota. Moore became a noted physician in his own right, practicing with his father at the Moore-White Clinic in Los Angeles.
In 1948, the home changed hands again. The new owner was multimillionaire Henry T. Mudd, heir to his grandfather Seeley's mining fortune. Seeley W. Mudd achieved great success in copper mining and the Texas Gulf Sulphur Company. He gained international prominence in 1914 when he reopened ancient copper mines on the Island of Cyprus. Henry's father, Harvey, married in 1913 and built a mansion in the exclusive West Adams Heights neighborhood at 2232 Harvard Boulevard (now demolished). It was there that Henry grew up until the family moved to Benedict Canyon in Beverly Hills in the early 1950s.
Henry's greatest philanthropic endeavor occurred in 1955 when he founded the Harvey Mudd College in Claremont, in his father's honor.  Unfortunately, only a few months before his death in 1992, he was sued in a palimony case by Lorraine Oliver, one of six women who claimed Mr. Mudd "married" them.  It is reported that he would see each woman twice a week, once for dinner and once for lunch.  He eventually married one of the women, Vanessa, and they remained married until his death.  Lorraine Oliver did not win her $5 million palimony suit against his estate.
Built 1933
Architect – Alfred I. Coffey