321 So. Muirfield Road, Hancock Park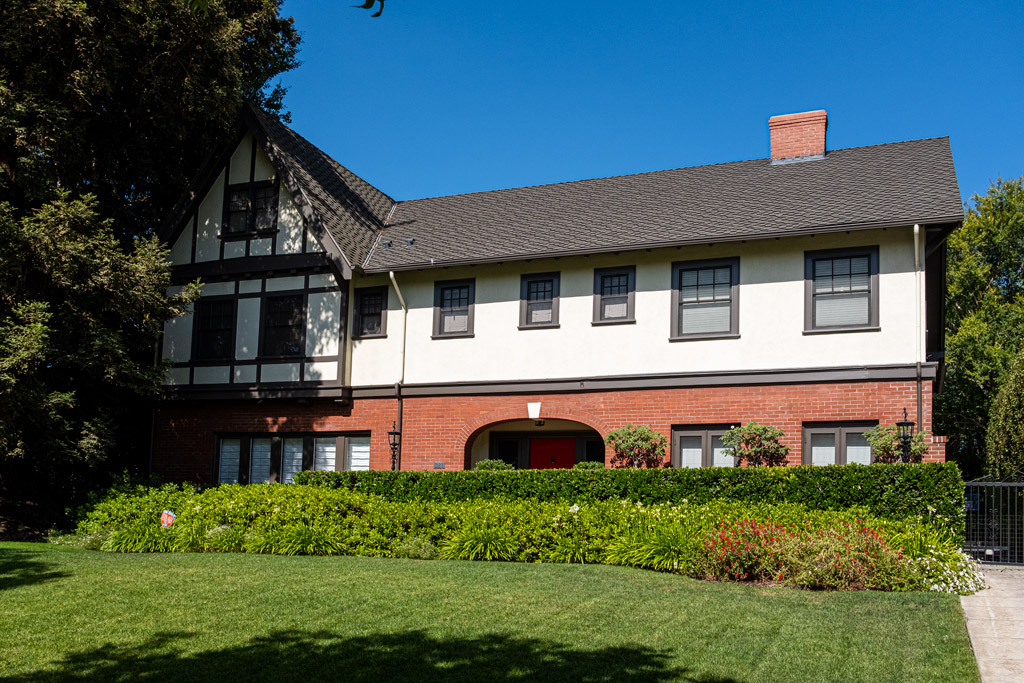 The second home in tract 3819 was started in 1922 with plans by William T. Williams with the assistance of Isabel Davenport Shankland. The home was completed in February 1923 at a cost of $16,5000 for Mrs. Shankland, her husband Fowler, and their five children.
The modified Tudor residence has seven bedrooms and a third floor billiards room.
In September 1965, Beverly Edgerton Corley and John Jay Corley purchased the home and, after extensive renovations, moved in with their three sons. Two more sons were born while the family lived here.
In January 1975, Beverly Corley married Sidney A. Adair, who moved into the home from his former residence at 457 So. Arden Boulevard with his two sons.
Beverly Adair was accorded Historic Preservation Medallion No. 7 for her work with the Windsor Square Hancock Park Historical Society (WSHPHS), which included advising The Junior Historians. Sid Adair is one of three founders of the WSHPHS and served as its first chairman for 2 -1/2 years.
In 1985 the home was updated and redecorated after its selection as the International Society of Interior Designers (ISID) design house.
Originally published in Spring 1993
Supervisor: Maryann Austin
Interior research by Bill McWhorter and Tim Mundy
Historical research by Sid Adair and Joe Ryan
Transcribed by Beate Kessler, March 2021
Edited by Bret Parsons, January 2022