404 So. Irving Boulevard, Windsor Square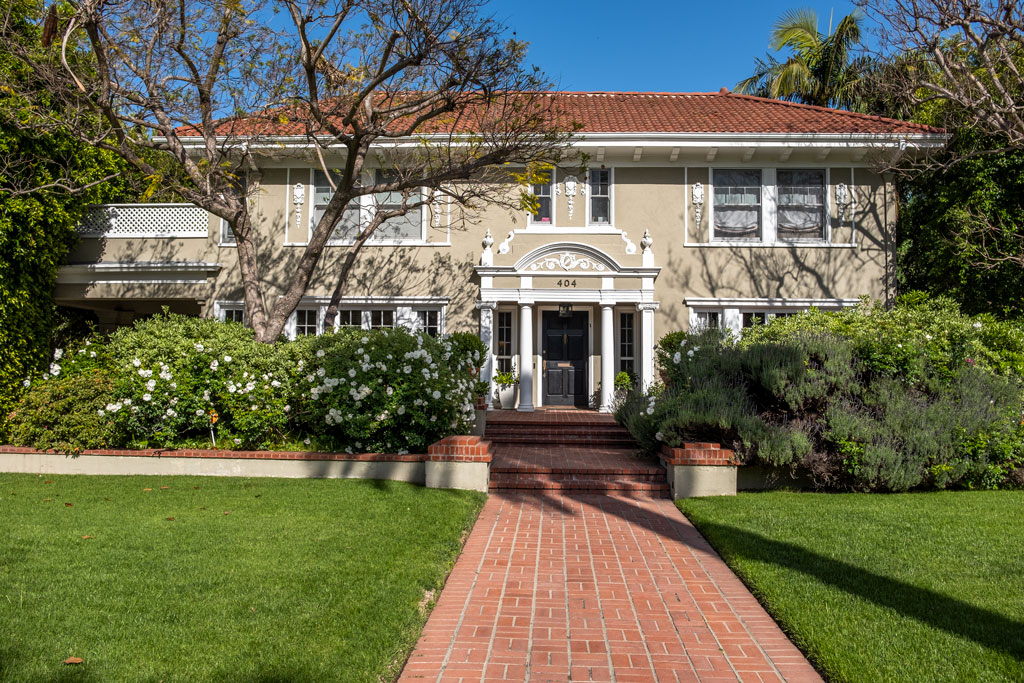 From "The Historical Observer" Fall-Winter 1991

Built in 1919, the Golay home is a two-story Mediterranean house with 4,888 square foot of living space including 7 bedrooms and 4 bathrooms.

In the foyer of the house are Directoire style sconces and a Chippendale settee.  The house features a French chandelier of crystal and gilt in the dining room and yellow silk taffeta draperies.
The family room has a late 19th century French coffee table.

In the living room Louis XVI style Italian stools, an inlaid corner cabinet with a tambour door, an 19th century three-drawer French chest and a pair of Piranesi engravings.

Transcribed and edited by Bret Parsons, March 2022.