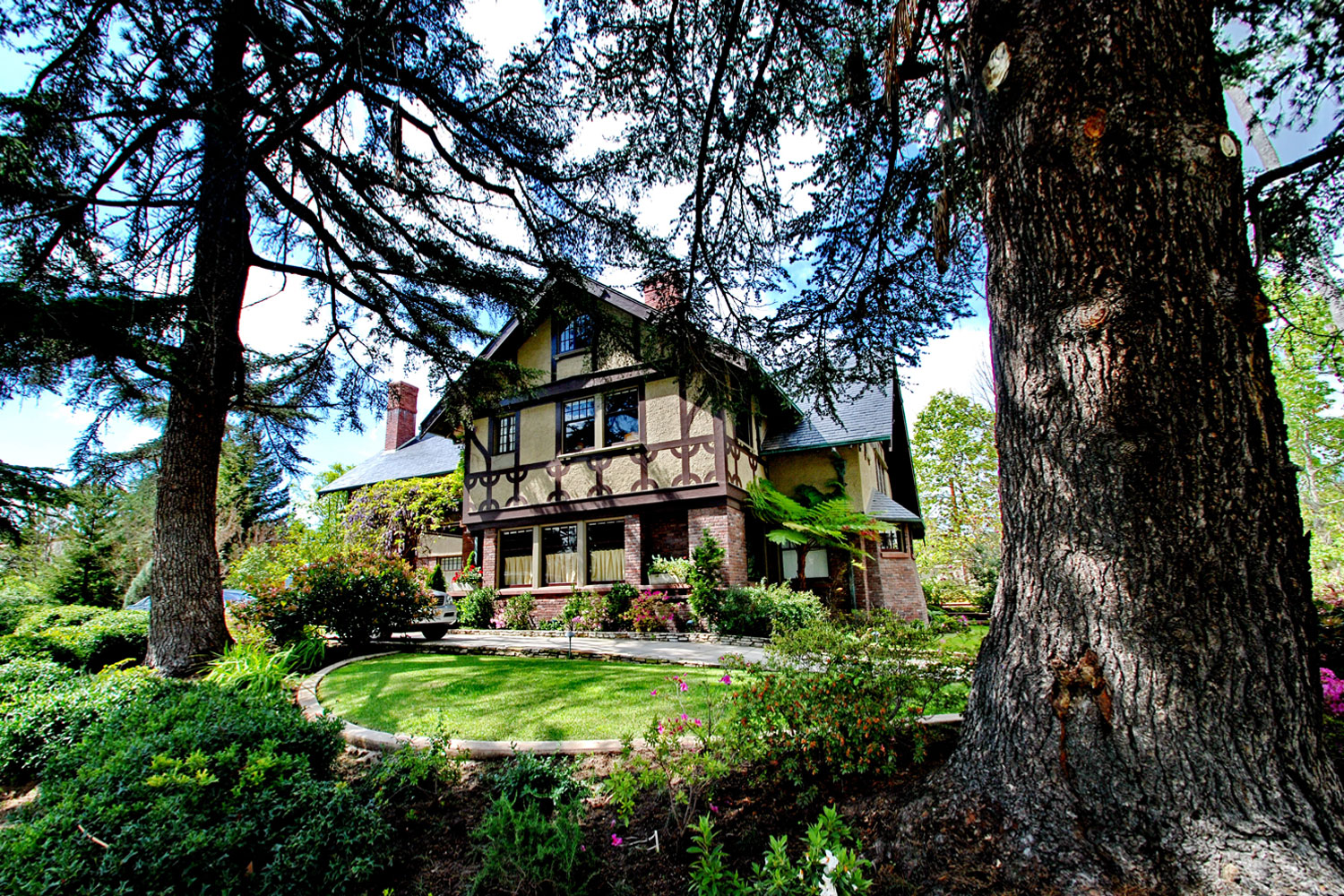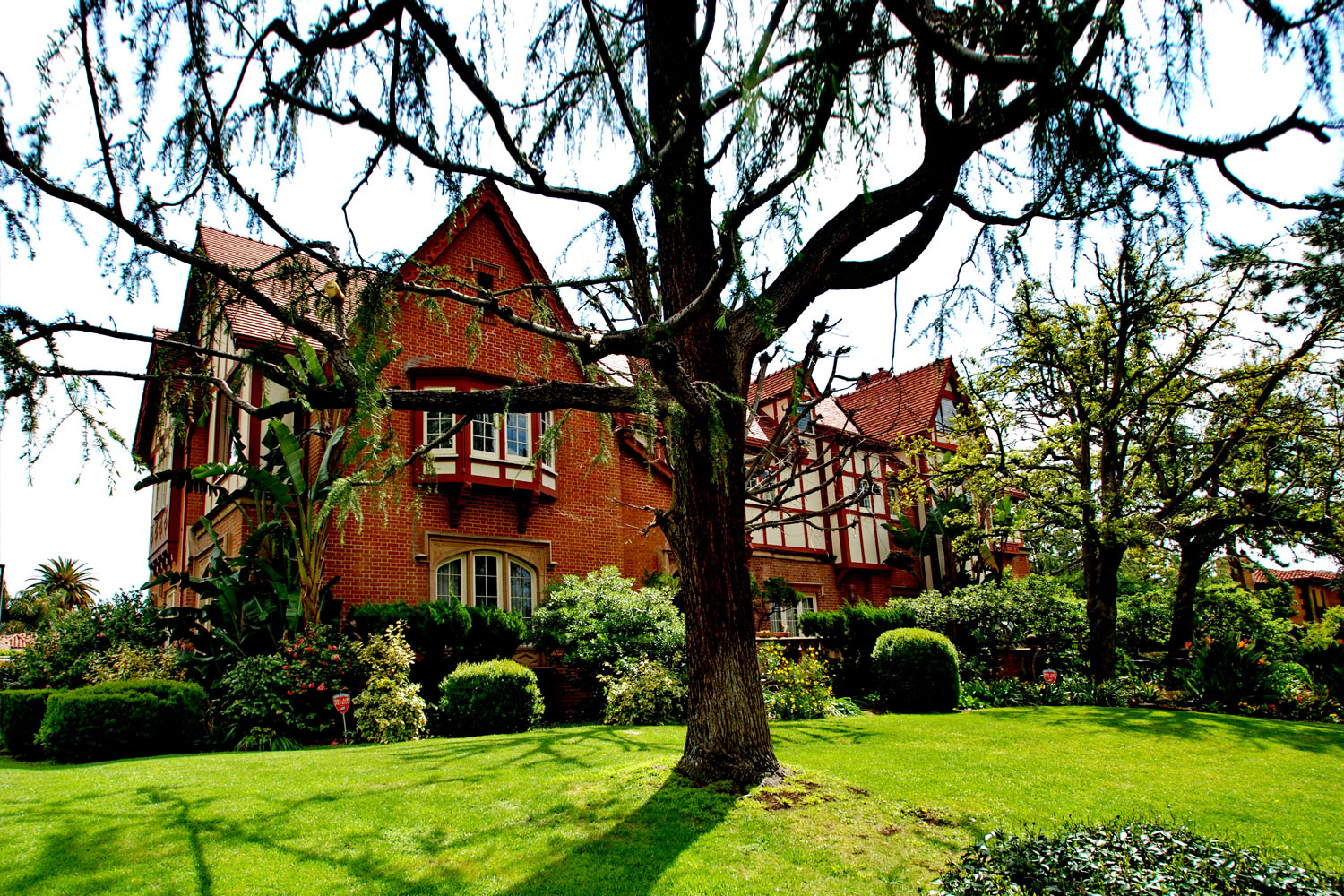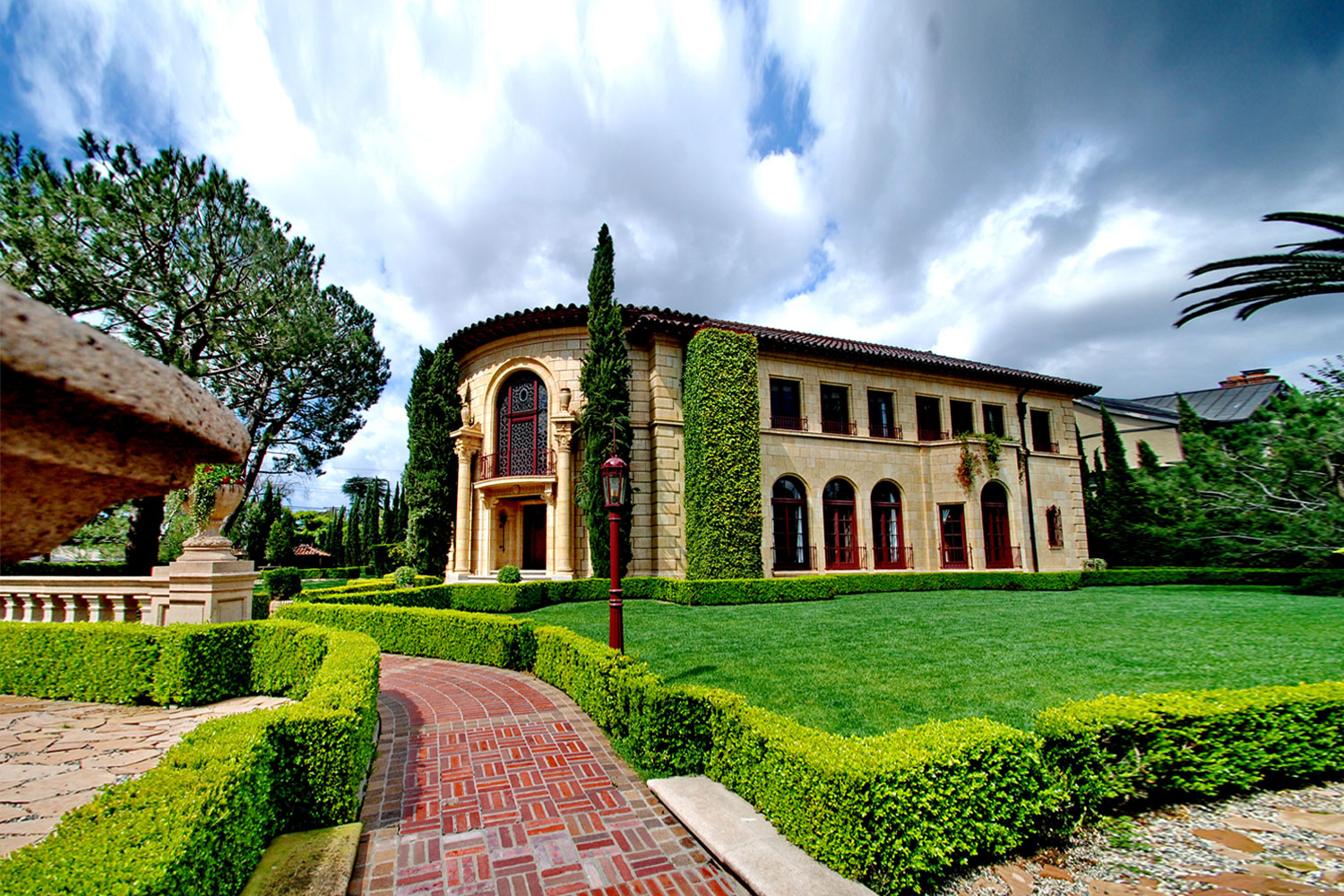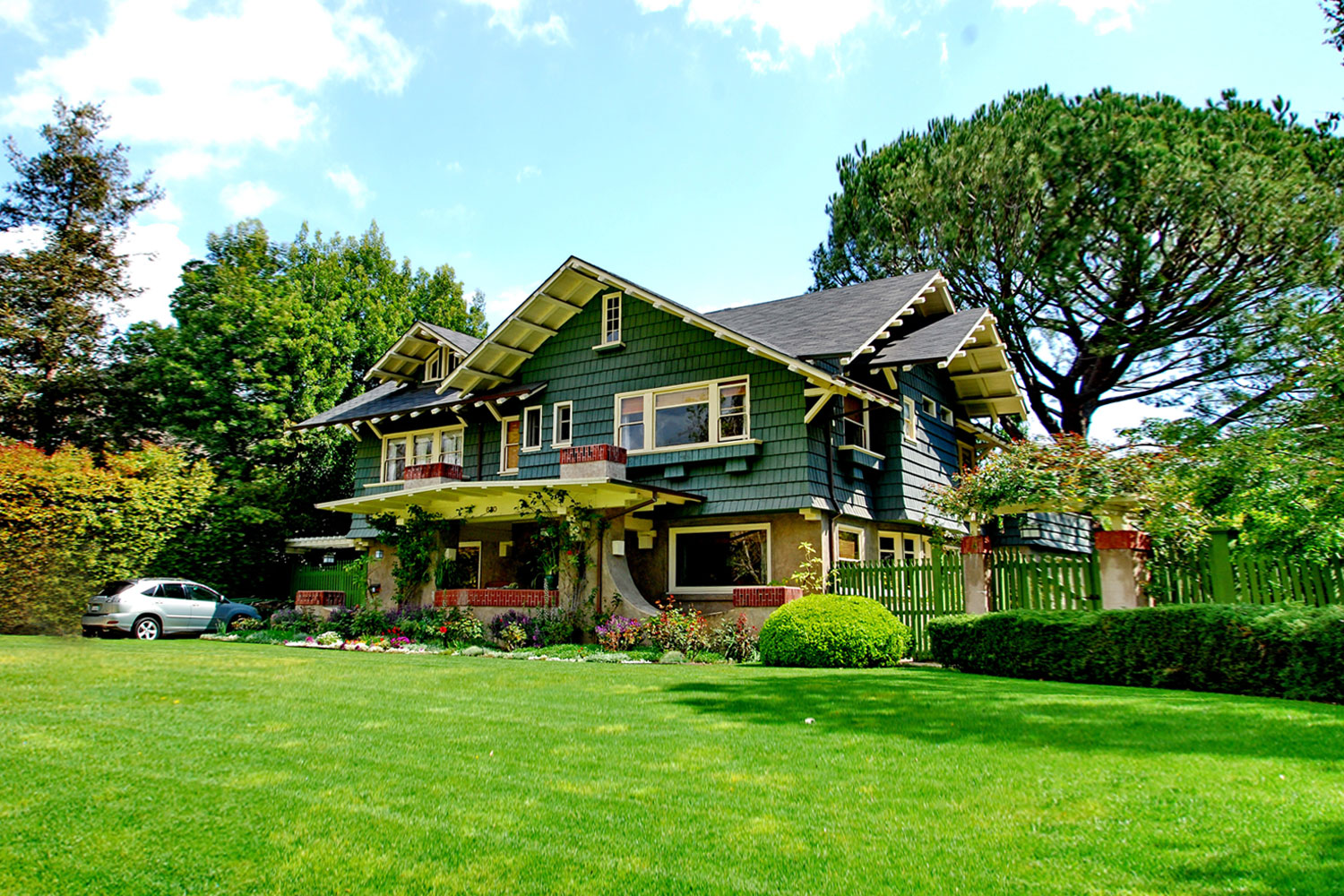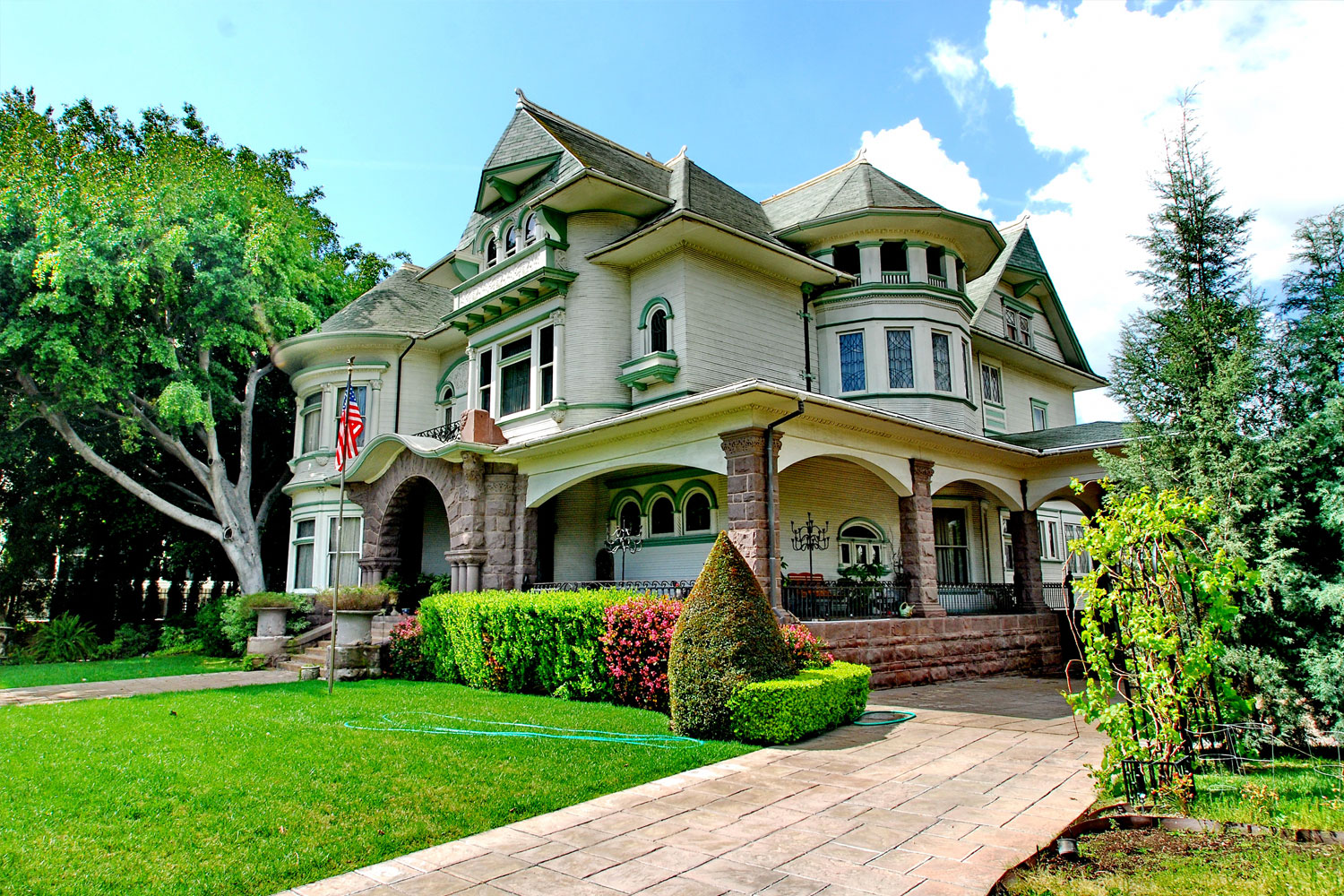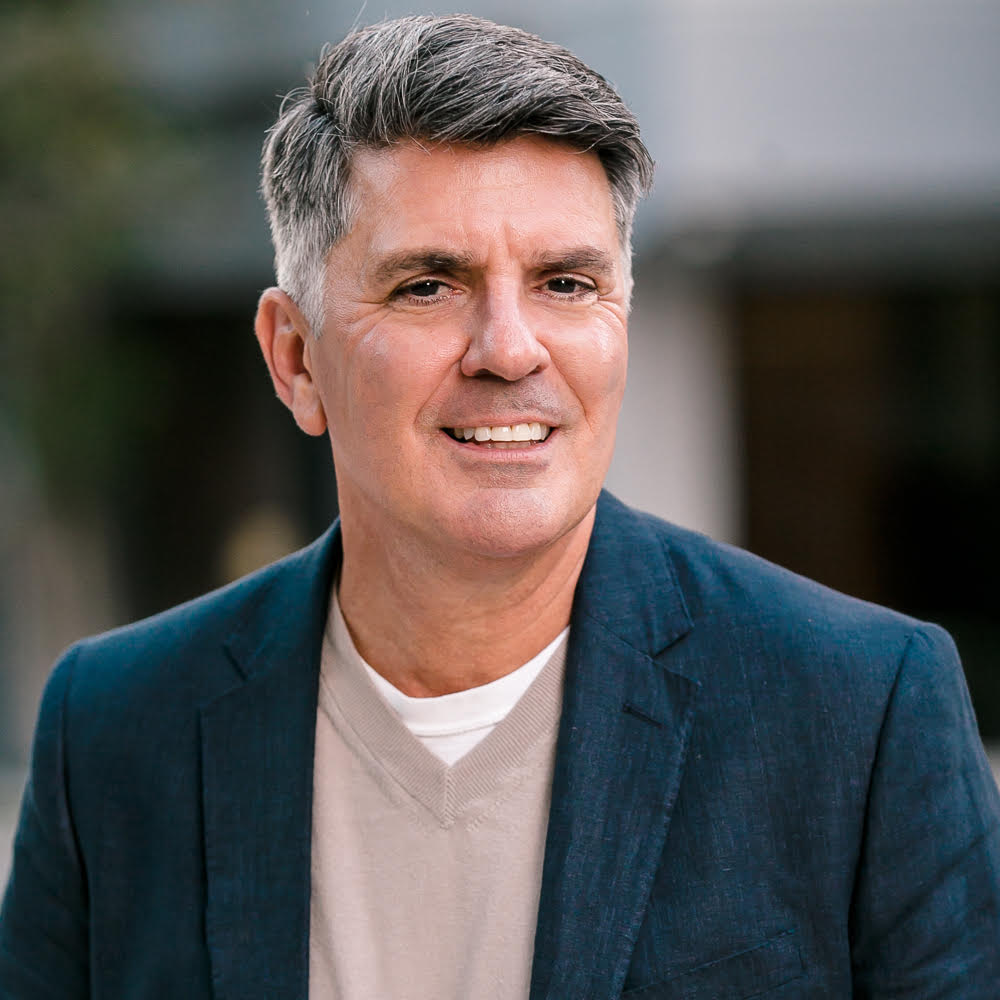 The Windsor Square-Hancock Park Historical Society was founded in 1976 as a California 501(c)(3) nonprofit corporation to preserve and collect the rich and illustrious history of the Greater Rancho La Brea, encompassing the recognition of its architectural landmarks, historical sites and finely appointed homes, while generating a supporting community spirit.
Today, the Society serves as a source of information about our unique Los Angeles neighborhood, supporting its preservation and mining its rich history for our special events. We welcome all interested parties to become members.
Subscribe to Our Mailing List
Be invited to our next event, get more information about the Society or just stay in touch. Join our mailing list.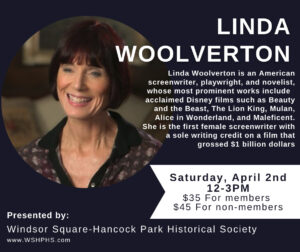 On April 2nd from 12:00 to 3:00 Ms. Woolverton is graciously opening her Windsor Square home for a one on one interview highlighting her fascinating career from budding young playwright to the first female screenwriter for The Walt Disney Company. $35. For members $45. For non-members. LINDA WOOLVERTON Event Member $37.00 USD Non Member $47.25…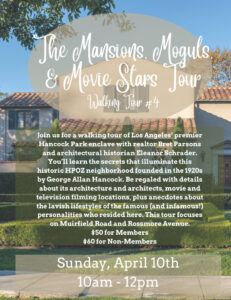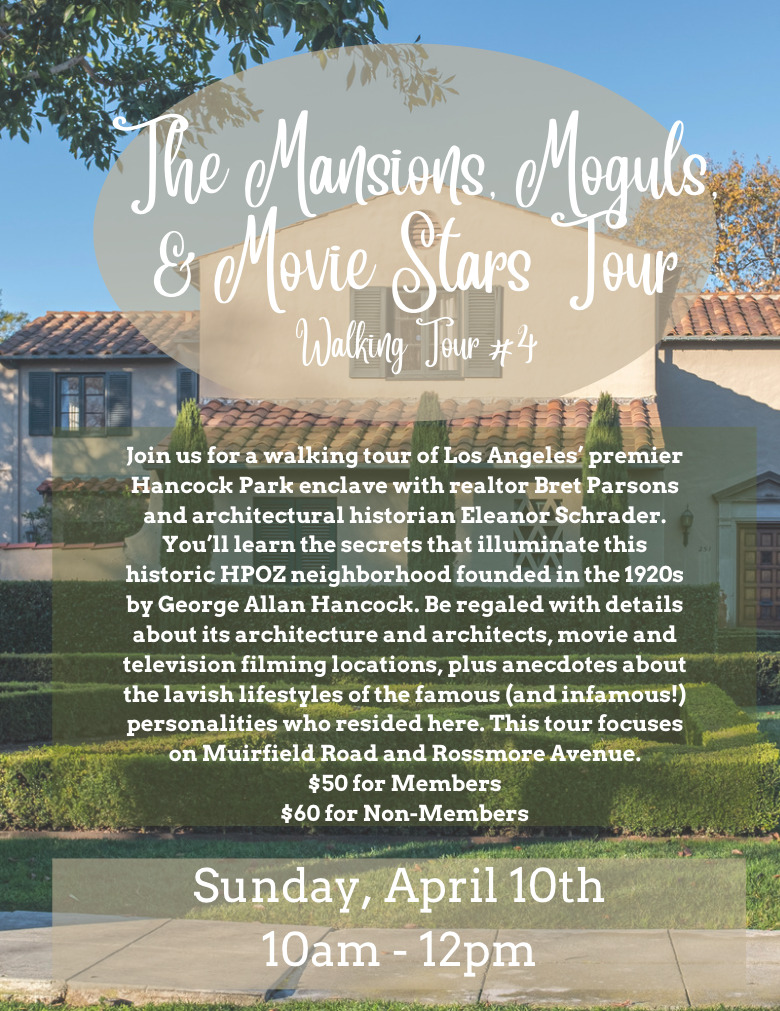 SOLD OUT. Saturday, April 10, 2022, 10:00-Noon. Join us for a walking tour of Los Angeles' premier Hancock Park enclave with realtor Bret Parsons and architectural historian Eleanor Schrader. You'll learn the secrets that illuminate this historic HPOZ neighborhood founded in the 1920s by George Allan Hancock. Be regaled with details about its architecture and…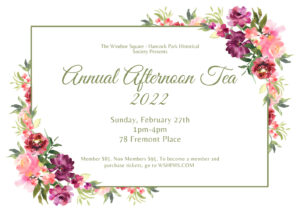 The Windsor Square Hancock Park Annual Tea has been sold out. We look forward to seeing you there.

Windsor Square-Hancock ParkHistorical SocietyInvites You to Join a FREE ZOOM WebinarThe History, Architecture, and Stories ofWilshire BlvdWednesdaySeptember 23@5pmJoin Zoom Meetinghttps://us02web.zoom.us/j/85947603412PLEASE RSVPGOING?  Yes – Maybe – No    more options  In July, Sharon Boorstin's article about an architectural driving tour of Wilshire Boulevard appeared in the Los Angeles Times. But the author has much more to say than her 1000-word limit allowed.…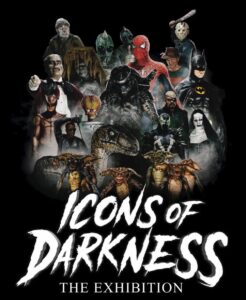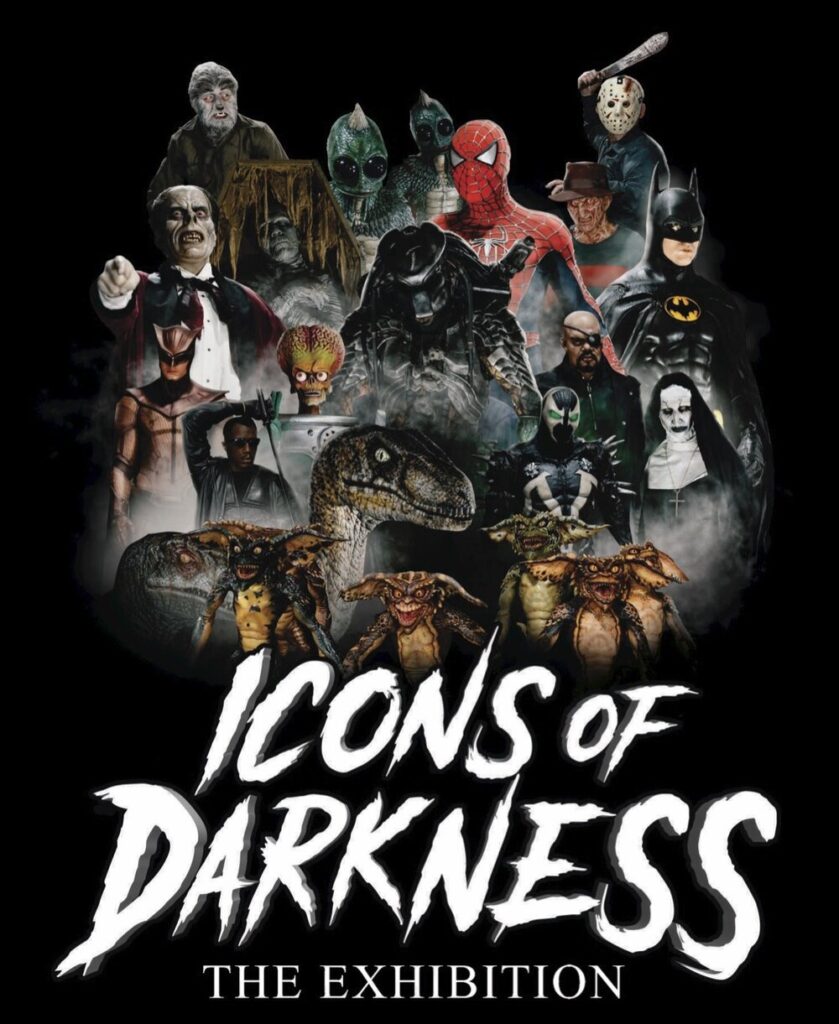 Join the Windsor Square Hancock Park Historical Society for a one of a kind Halloween Experience WEDNESDAY OCTOBER 28TH 7:00 PM Rich Correll, who owns the largest collection of Sci-Fi, Fantasy and Horror film memorabilia in the world, has built an exhibit called "Icons of Darkness" in Hollywood at the Montalban Theatre. On October 28th…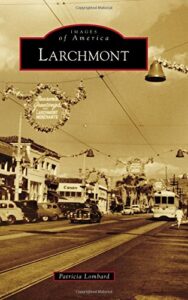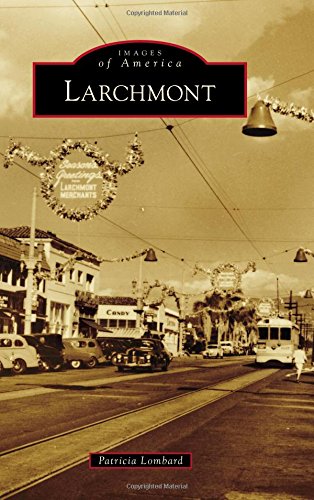 Most of us know Patty from being the recently elected President of The Ebell, proprietor of The Larchmont Buzz, a longtime member of the society, and resident of Fremont Place and She currently serves as a member of the Fremont Place Association Board. During her busy life, she somehow found time to write a book…
Serving the Members of Windsor Square Hancock Park Historical Society
Barbara Coad
Treasurer/CFO